Whether you want to admit it or not, Microsoft has been known to have the title "King of Software" for a reason. Their office suite, Office 365 (and its previous iterations) has been (and continues to be) used in many work environments, educational institutions, personal development cases, research facilities, and more.
Just because something is popular, though, it doesn't mean that there aren't other, just as effective alternatives. This especially holds true for Linux users, since Office 365 isn't available on the platform. Here are the 6 best office suites for Linux in 2023 that you can use now (for free).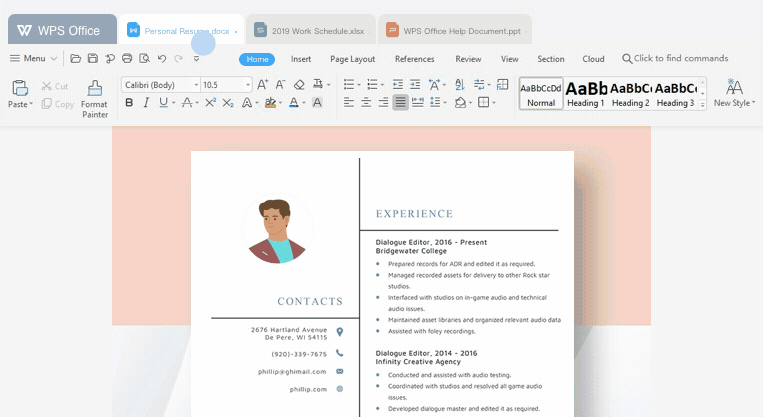 WPS Office (a.k.a. Kingsoft Office) is a free alternative to Office 365. It comes with:
WPS Writer: A fully-functional alternative to Microsft Word.
WPS PDF: A powerful PDF productivity tool that allows you to comment on, edit, and annotate your PDF files.
WPS Presentation: A fully-functional alternative to Microsoft PowerPoint.
WPS Spreadsheets: A fully-functional alternative to Microsoft Excel.
All-in-one Global Screen: You don't need to open different apps separately. By opening WPS, all of your document types are openable and accessible from one window.
Mobile apps: & Sync: Yes!
The great thing is that WPS plays nice with Microsoft Office suite documents, so you won't have any trouble loading files previously created using Microsoft's suite.
WPS Plans:
Free for Personal usage.
WPS Premium (2 years): $60.
WPS Premium (1 year) $30 (on sale from $48 as of Nov. 21, 2020)
WPS Premium Lifetime (one-time payment): $119.99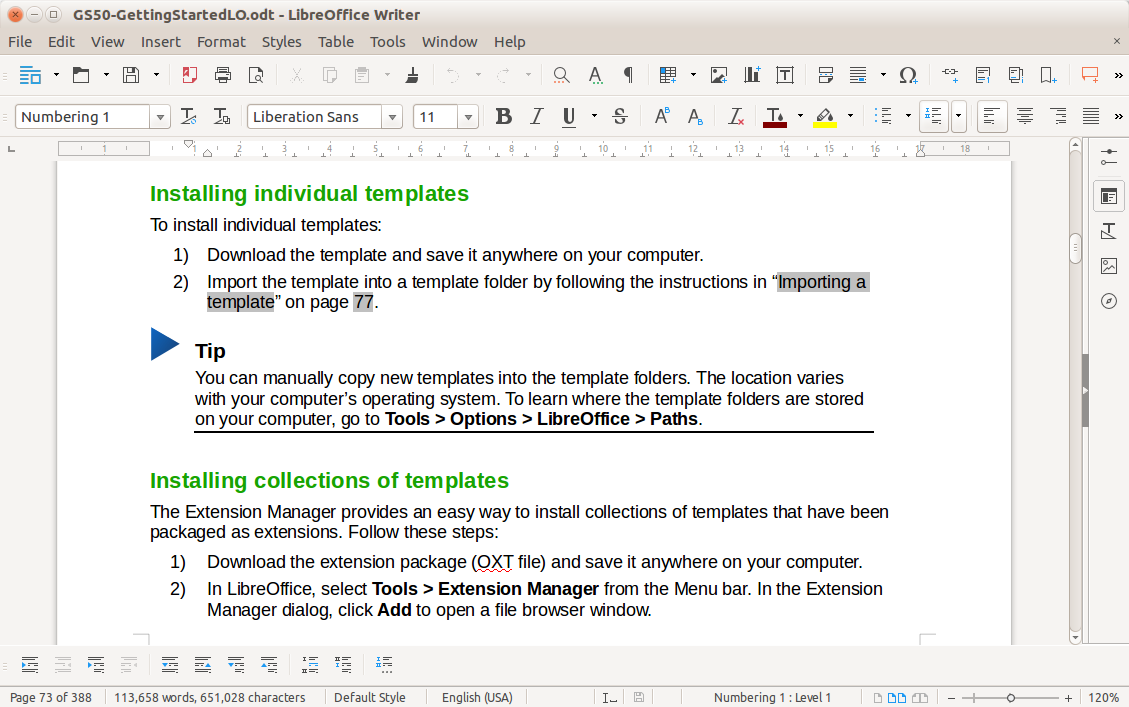 LibreOffice is quite popular, being one of the most popular alternatives to Microsoft's Office365. It comes with:
Writer: A fluid, smooth-running alternative to Microsoft Word.
Impress: A great alternative to Microsoft PowerPoint. It supports images, rich-text, drawing, and countless other elements.
Draw: Simply put, it's a vector graphics editor that allows you to create and modify flowcharts, diagrams, and much more.
Math: A powerful, feature-rich editor. It helps you create, edit, and modify mathematical and scientific formulas with hardly any limits.
Note: No mobile applications as of yet, but there's a third-party mobile iteration here.
LibreOffice Plans: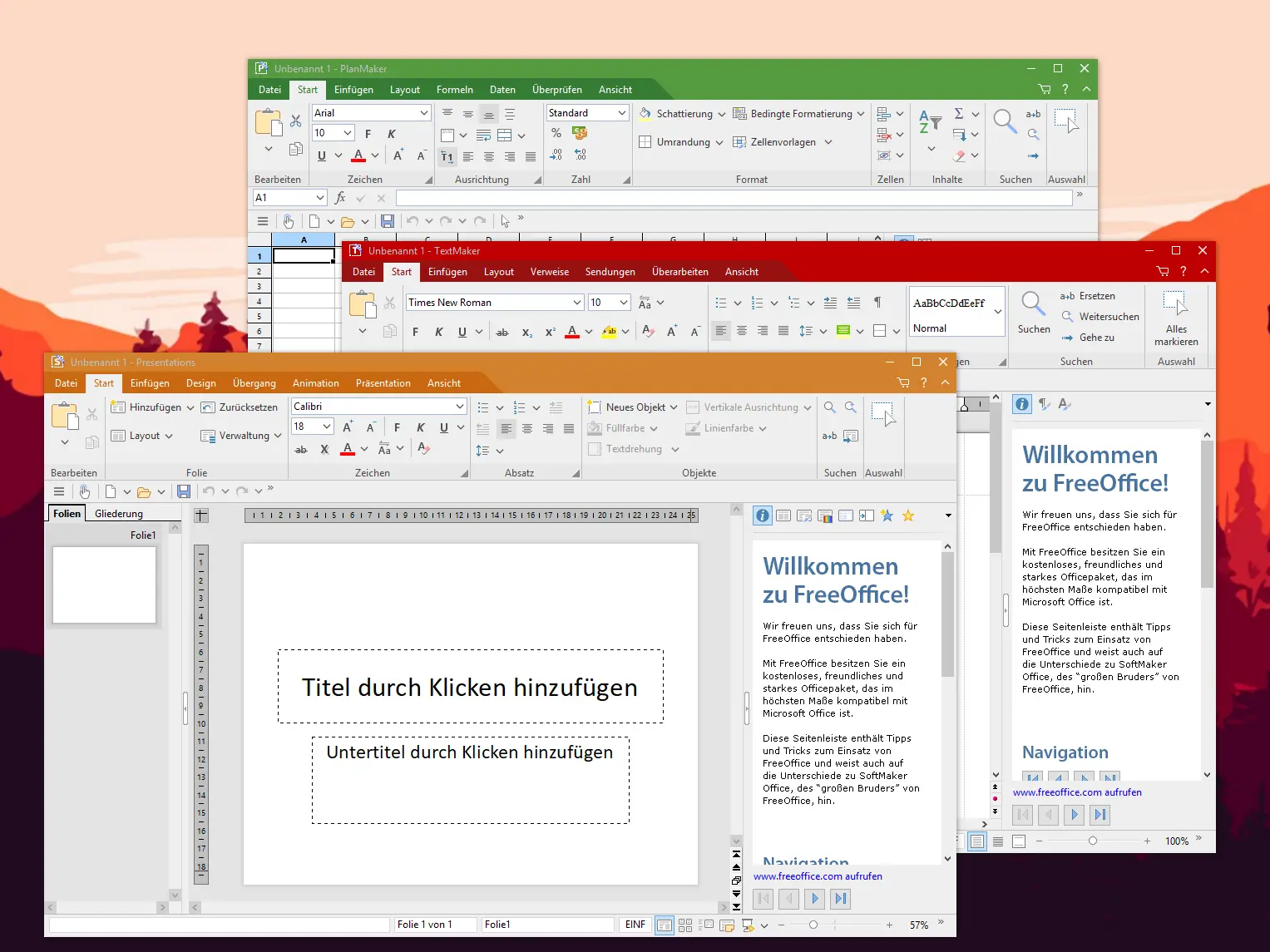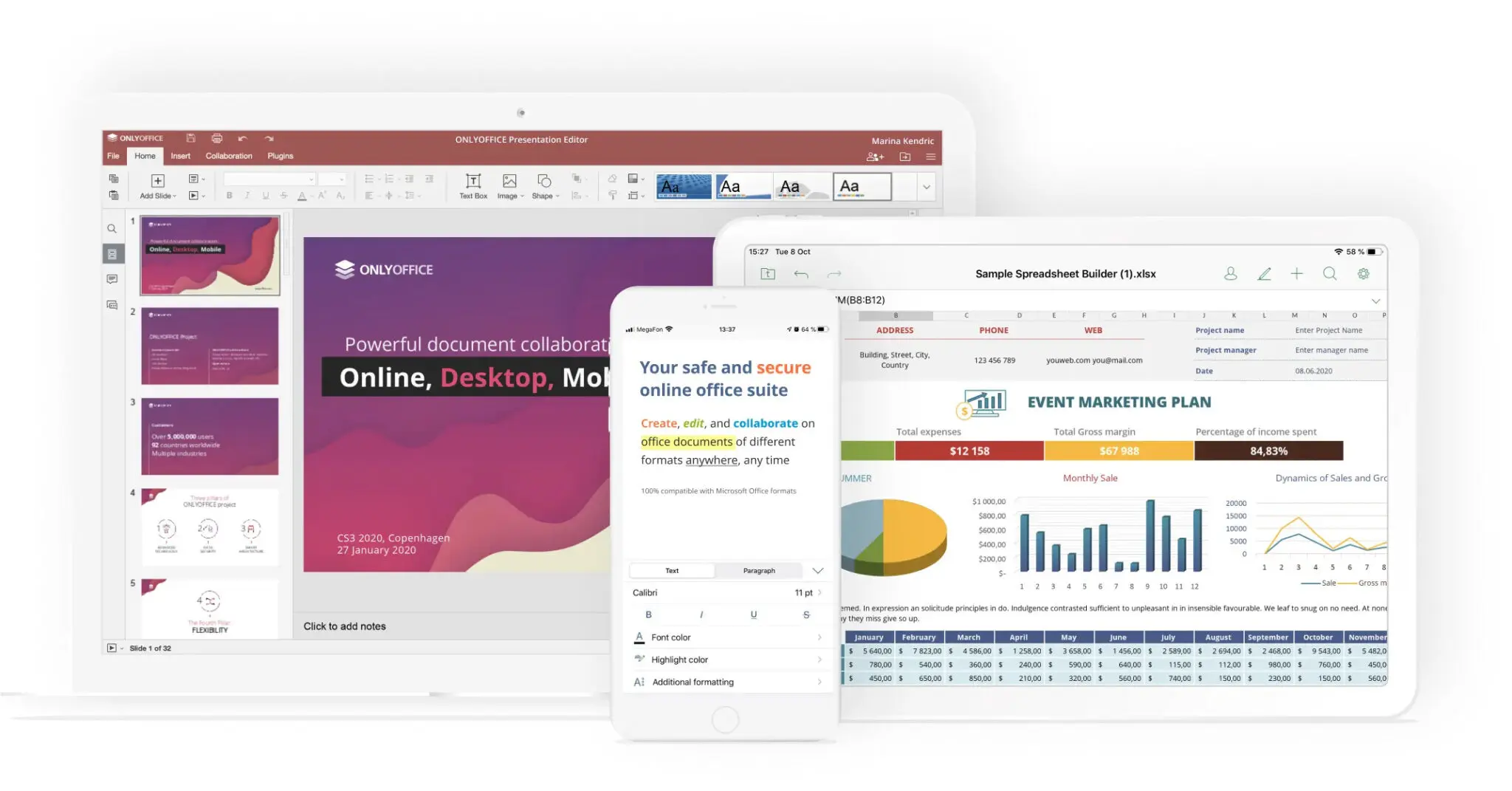 This is a free and open-source alternative to Microsoft Office brought to you from Latvia. It has:
Document Editor: An advanced document writer alternative to Microsoft Word.
Spreadsheets Editor: An alternative to Microsoft Excel.
Presentation Editor: A functional, well-balanced feature-rich alternative to Microsoft PowerPoint.
Run ONLYOFFICE…
ONLYOFFICE Pricing
The Road So Far…
We've taken a  look at WPS Office, SoftMaker Office, LibreOffice, and ONLYOFFICE. Out of the 4, I would say that in my experience, WPS Office and LibreOffice are your best options.
WPS Office excels in functionality and especially design. Cross-platform availability is perfect, being available for Windows, Linux, Android, iOS, and Mac.
LibreOffice, however, while it excels in functionality and reliability, lacks in design quality, looking rather outdated, as if it were built for consumers in the 90s. It's also worth mentioning that there are no modern features like a native mobile application or data synchronization. I have also run into glitches when editing long and media-rich documents (images, templated documents) to the point where it wasn't really worth using outside of basic document writing (which is not loaded with templates, images).
Modern Note-Taking "Office" Applications
Over the years, the concept of note-taking and document-writing has evolved. Traditional Office suites like Office 365, and the alternatives mentioned above are not where a lot of people go, nowadays. With innovations like Notion, Evernote and Nimbus Note, seldom do we have a need for something like a traditional word processor.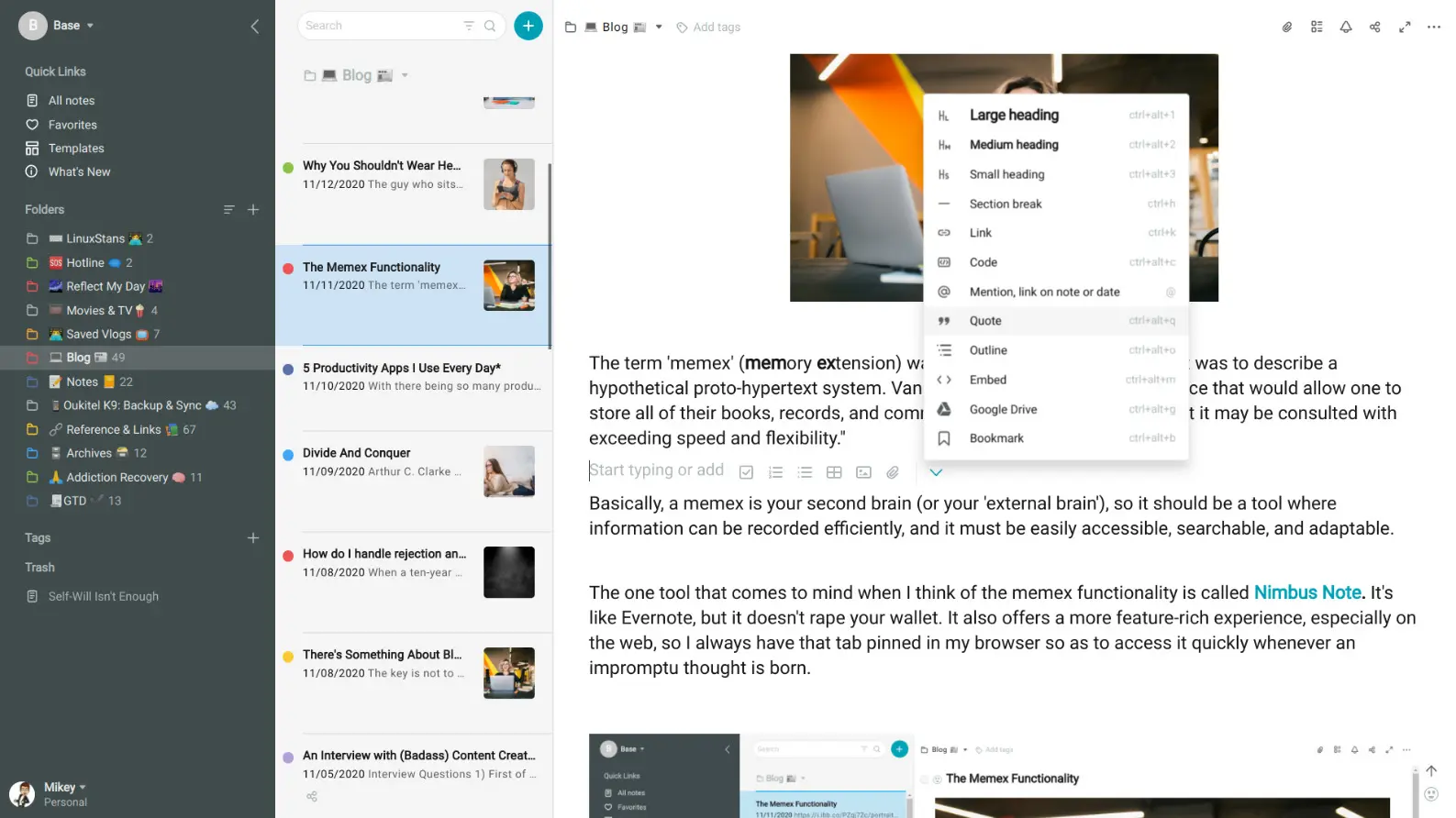 I use Nimbus Note as my digital filing cabinet. It allows me to create notes that include:
Attachment of files of any kind (1GB limit per attachment, but you can ask for a temporary increase, should you need more space). You can also attach files from your Google Drive account.
Rich-text formatting, including code, high-contrast (or regular) highlighting, inserting code, embedding videos, attachments, PDF, and other webpages, linking internal folders and other notes to one another, creating simple or advanced task lists.
Web Clippings: You can clip articles from the web, save webpages as bookmarks, and more.
Sharing: You can share your notes by generating a custom link which you can also set auto-expiry for.
Create Workspaces: These are like Dashboards you can share with your team so they can have access to all the folders, subfolders, and contents from within that workspace.
Playable media: No need to download videos if you've uploaded them. You can play the videos directly from the embedded video player in your note.
Document scanner (OCR): Scam receipts, PDFs, and more.
Search for text in documents.
Storage
Unlimited in totality, but limited traffic per month (5GB, 10GB).
Price
Pro plan (good for Personal use): $25 per year. 5GB of uploads per month.
Business Plan: $70 per year with 10GB of uploads per month.
Availability
Nimbus Note is available for Mac, Windows, Web (great for Linux users), iOS, and Android. Linux client on the roadmap.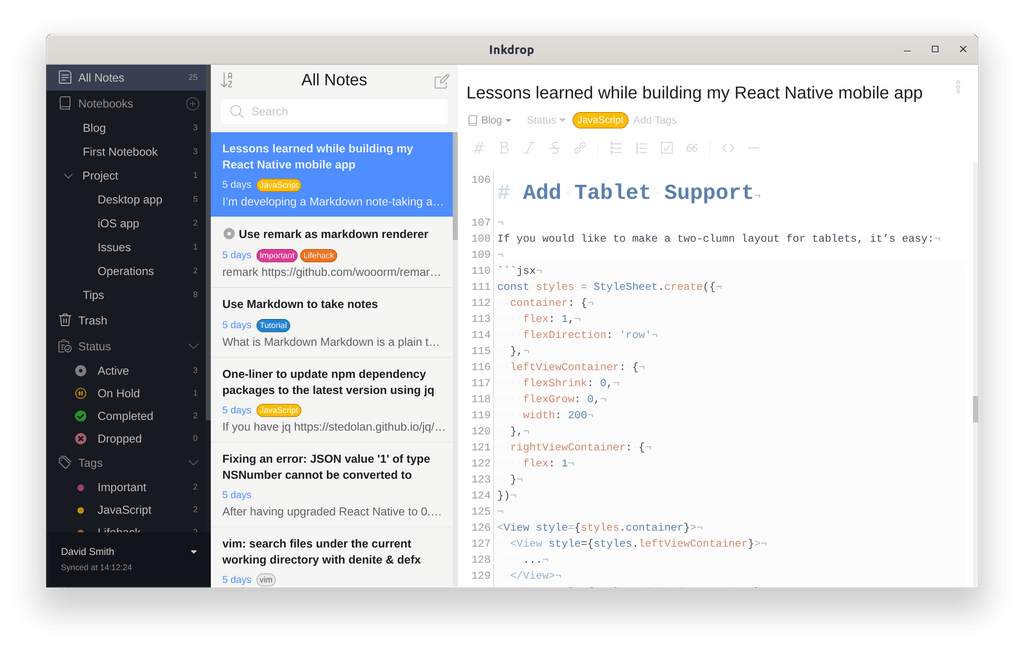 InkDrop is a note-taking application for the modern world. It has:
100+ plug-ins support.
Markdown formatting (rich-text achieve through syntax like *italics*, **bold**, etc.). Includes a formatting toolbar.
Note-book and note-book nesting.
Synchronization support.
Cross-platform availability.
Ability to create task lists and priority labels to track your progress.
InkDrop Pricing
$0 for 60 days.
$50/year with 10GB of storage.
The Road in Total / Conclusion
WPS Office
SoftMaker
LibreOffice
ONLYOFFICE
Nimbus Note
InkDrop
Having previously used all of these apps for purposes of running a startup, attending university, or working in I.T., I can confidently say that my choice would be to go with either NimbusNote or WPS office if you want to go the traditional route. The reason being is that traditional office tools now feel very restrictive. Nimbus Note is great because it acts as a combination of note and file storage, and is great for versatility. I can work with data that contains more than one document or data type, and don't have to open multiple notes or files that are relevant just because they are not a "note." Data is data, and I can integrate everything into one space. The reason I chose WPS if you want a more traditional office suite is that it most closely resembles Office 365 in its design and synchronization capabilities, along with cross-platform availability.
I hope this answers your question. Happy choosing!