There are plenty of Linux phones to choose from out there. All kinds of options with different specs from different companies. Each Linux phone with its own unique set of features. In this article, we will guide you through buying the best Linux phone.
For a quick comparison, check the table below.
| Phone | Price | Display | Battery | RAM | Storage | CPU | Main Features |
| --- | --- | --- | --- | --- | --- | --- | --- |
| Librem 5 | $1,199.00 | 5.7″ IPS TFT 720×1440 | 4,500 mAh | 3 GB | 32 GB | NXP® i.MX 8M Quad core Cortex A53, 64bit ARM @max 1.5GHz (auxiliary Cortex M4) | Hardware kill switches, modular design |
| PinePhone | $149.99 | 5.95" IPS 720x1440 | 2800 mAh | 2 GB | 16 GB | 4 x ARM Cortex A53 cores @ 1.152 GHz | Hardware kill switches, modular design, 6 pogo pins |
| Pro1 X | $829.00 | 5.99" AMOLED 2160x1080 | 3200 mAh | 6 GB | 128 GB | Qualcomm Snapdragon 662 | Built-in slide-out keyboard, Ubuntu Touch Support |
| Volla Phone | $406.00 (€359.00) | 6.3″ IPS 2340×1080 | 4700 mAh | 4 GB | 64 GB | MediaTek Helio P23, MT6763V, Octa-core ARM Cortex-A53 (4x 2.0 GHz + 4x 1.5 GHz cores) | Full support for Ubuntu Touch |
| Fairphone | $656.00 (€579.00) | 6.3" IPS 1080x2340 | 3905 mAh | 6 GB | 128 GB | Octa-core Kryo 570 | 5G support, modular design, support for postmarketOS |
If you want to learn more and go through our full buyer's guide, read the sections below.
What makes a phone a "Linux phone"?
Essentially, if a smartphone is powered by a Linux OS, it's a Linux phone.
Technically, Android uses the Linux kernel too, but phones in this article also use FOSS software and modified Linux distros. Most phones here use the original (mainline) Linux kernel, not a heavily modified Linux kernel like Android uses.
Most of the Linux phones in this list use desktop-ready software. Convergence is the keyword here.
Most of the Linux phones here have a modular hardware design (easily replaceable parts) – although this is not a feature specific to Linux, it is a common feature among Linux phones.
Most Linux phones focus on privacy and security – just like most of the Linux desktop distros. Again, this is not a feature specific to Linux phones, but they do all focus more on privacy, so you might lose out on apps like Facebook and Google.
What you should know before buying a Linux phone
Before buying a Linux phone, it's worth knowing:
Some Linux phones are just refurbished Android smartphones with a Linux mobile distro pre-installed on them. You can buy a cheap second-hand or refurbished smartphone and install Linux on it yourself, it will cost you a lot less. It's up to you to decide if paying the extra price is worth the time you'd save and the support you'd get from the company. We didn't include those kinds of phones in this list.
Although debatable, most of these Linux phones can't be used as a daily driver and they can't really replace your current daily driver. They do lack a lot of features and apps you'd need. They're meant for developers and enthusiasts.
Linux phones lack a lot of the apps you're used to. Some existing apps aren't even that mobile-friendly.
If you're not familiar with Linux and the CLI, they might not be a good fit for you.
Best Linux Phone – Our Top Picks
These are our top picks for the best Linux phones. There are more out there, but we only included these. It doesn't mean phones that aren't listed here aren't good. The order of the phones is random, the first phone in this list doesn't mean that it's the best. They're all somewhat different and each phone has a different target user group. You can't go wrong with any of these phones.
Purism is a well-known company in the Linux market. The Librem 5 uses PureOS – their own mobile Linux OS that's not based on Android or iOS. A fully FOSS and ethical OS. The phone is focused on privacy and security. It has a premium feel with great hardware, but it also has a premium price.
Librem 5 features:
Hardware kill switches for WiFi, Bluetooth, cell signal, microphone, and camera.
Replaceable battery
Desktop-ready software
Lifetime updates
Librem 5 main specs:
CPU: NXP® i.MX 8M Quad core Cortex A53, 64bit ARM @max 1.5GHz (auxiliary Cortex M4)
GPU: Vivante GC7000Lite
RAM: 3 GB
Storage: 32 GB eMMC internal storage
Screen: 5.7″ IPS TFT 720×1440
3.5mm Jack: Yes (stereo out and mono microphone in)
Battery: 4,500mAh, user-replaceable
USB: USB C: USB 3.0 data, PowerDelivery (Dual-Role Port), video out (DisplayPort)
Back Camera: 13 Mpx with flash LED
Front Camera: 8 Mpx
Librem 5 price: $1,199.00
You can check if there's a coupon for Librem 5 here.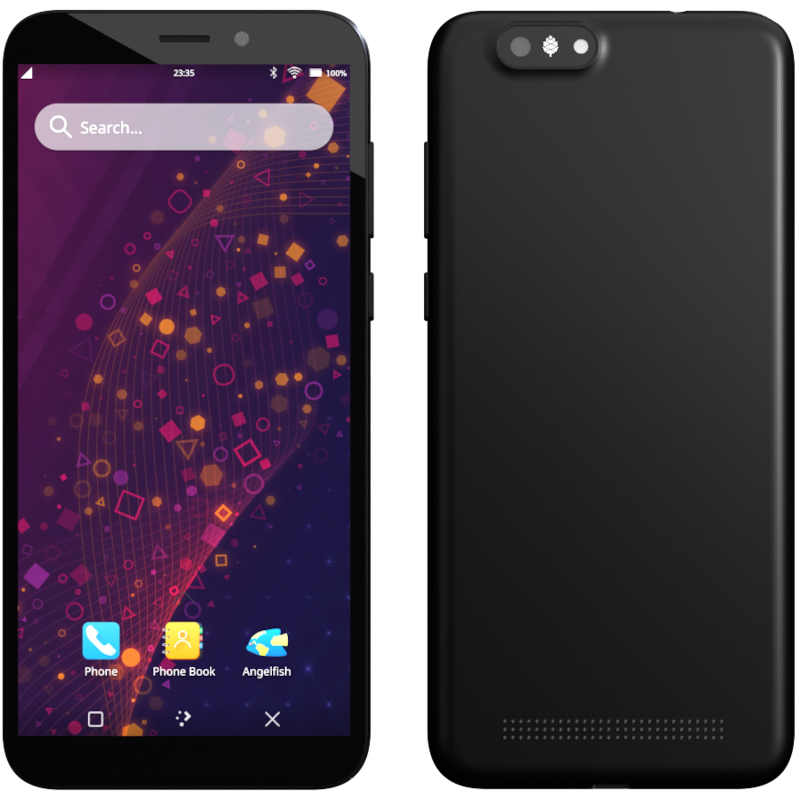 Another great Linux phone option – the PinePhone. It also comes in a Pro version. It's a cheap Linux phone that's a favorite in the Linux phone community. Focused on privacy and extensibility, this is a great phone if you want to get into Linux phones, experiment, and try things out. It supports a lot of OSes, so you can install pretty much any Linux phone distro.
PinePhone features:
6 pogo pins allowing you to add custom hardware extensions like a thermal cam, wireless charging, NFC, extended battery case, keyboard case, etc.
Hardware kill switches for LTE/GNSS, WiFi, Microphone, Speaker, Cameras
Fully repairable and replaceable hardware – you can get replacement parts from the PineStore
Convergence – plug in an external monitor and your PinePhone can be used as a desktop computer
PinePhone main specs:
Display: 5.95 inches, HD IPS capacitive touchscreen, 1440×720, 18:9 ratio
RAM: 2GB or 3GB LPDDR3 SDRAM
CPU: 4 x ARM Cortex A53 cores @ 1.152 GHz
GPU: ARM Mali 400 MP2 GPU
Internal Storage: 16GB or 32GB eMMC, extendable up to 2TB via microSD, supports SDHC and SDXC
Back Camera: Single 5MP, 1/4″, LED Flash
Front Camera: Single 2MP, f/2.8, 1/5″
Sound: Loudspeaker, 3.5mm jack & mic
Battery: Lithium-ion, rated capacity 2800mAh (10.64Wh), typical capacity 3000mAh (11.40Wh) (nominally replaceable with any Samsung J7 form-factor battery)
I/O: USB Type-C, USB Host, DisplayPort Alternate Mode output, 15W 5V 3A Quick Charge, follows USB PD specification
PinePhone price: $149.99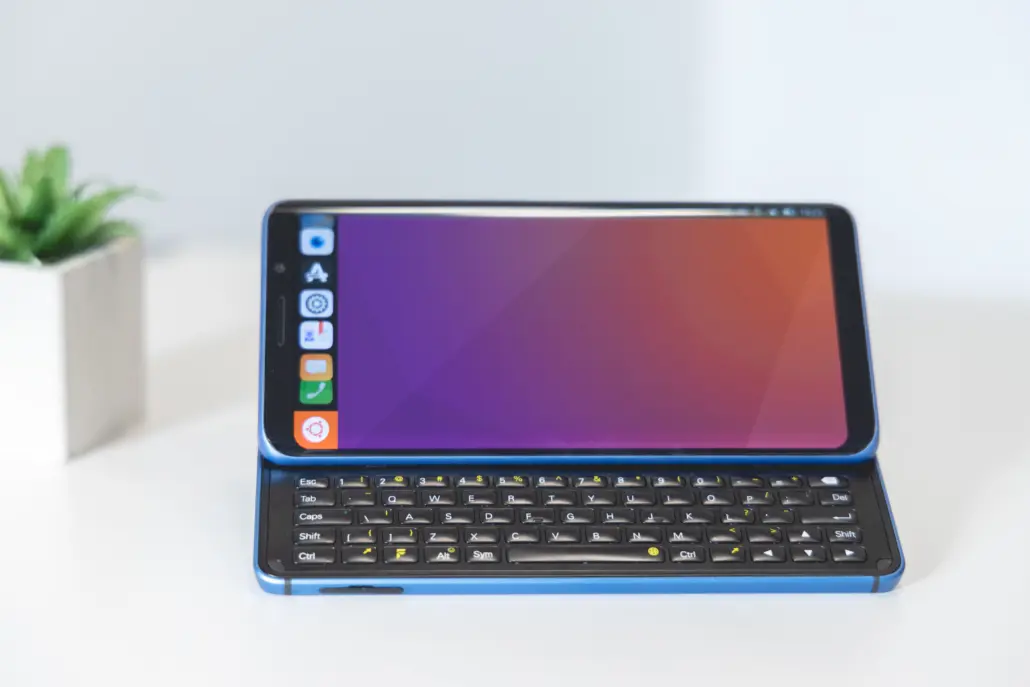 Pro¹ X is a smartphone that lets you choose what OS you want to use – Ubuntu Touch, Android, or LineageOS. What's (obviously) unique about this device is the slide-out built-in keyboard.
Pro1 X features:
Built-in slide-out keyboard
Ubuntu Touch support
AMOLED display
Pro1 X main specs:
Display: 5.99″ 2160 x 1080 (FHD+) AMOLED with curved edges Corning® Gorilla® Glass 3
CPU: Qualcomm Snapdragon 662
GPU: Qualcomm Adreno 610
Audio connectivity: 3.5mm TRRS headphone Jack
RAM: 6GB LPDDR4 or 8GB LPDDR4
Storage: 128GB, expandable via microSD card up to 2TB
Front Camera: 8MP, fixed focus, f/2.0
Rear Cameras: 12MP (Sony IMX363), f/1.8, 1.4µm pixels
Battery: 3200 mAh
Pro1 X price: $829.00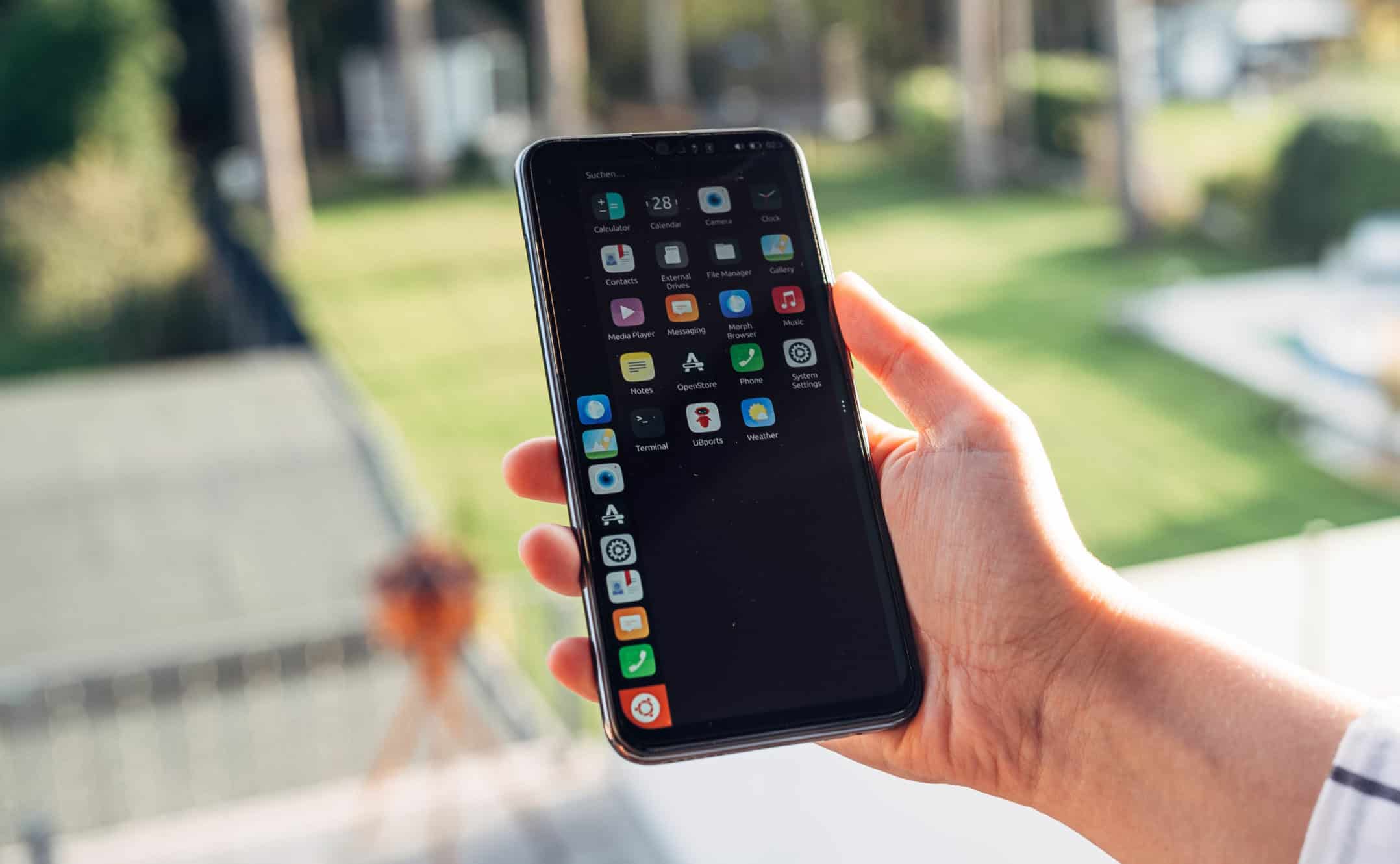 The Volla Phone has 2 choices for an OS – VollaOS and Ubuntu Touch. VollaOS is a modified, Google-free Android that focuses on your privacy. Ubuntu Touch is a well-known Linux phone distro and this device is fully supported by Ubuntu Touch.
Volla Phone features:
Full support for Ubuntu Touch
Modern phone with modern hardware and looks
Volla Phone main specs:
Display: 6.3″, IPS, 2340×1080 pixels, V-Notch for cam
CPU: MediaTek Helio P23, MT6763V, Octa-core ARM Cortex-A53 (4x 2.0 GHz + 4x 1.5 GHz cores)
GPU: ARM Mali-G71 MP2 @ 770 MHz, 2 cores
Storage: 64 GB, eMMC
RAM: 4 GB, DDR3
Battery: 4700 mAh, 18.1 Wh, Li-Polymer
Rear Camera: 16MP (f/2.0, 1080p30 video) + 2MP (for bokeh/depth), PDAF, LED flash
Front Camera: 16MP
Ports: USB-C for version 2.0 protocol and OSB-OTG, 3.5mm headphone and mic jack
Volla Phone price: $406.00 (€359.00)
Best Phones That Support a Linux OS
All the previous phones (can) ship with a Linux OS out of the box. These phones are just normal Android (or Android-based) phones that have great Linux support, compatibility, and community.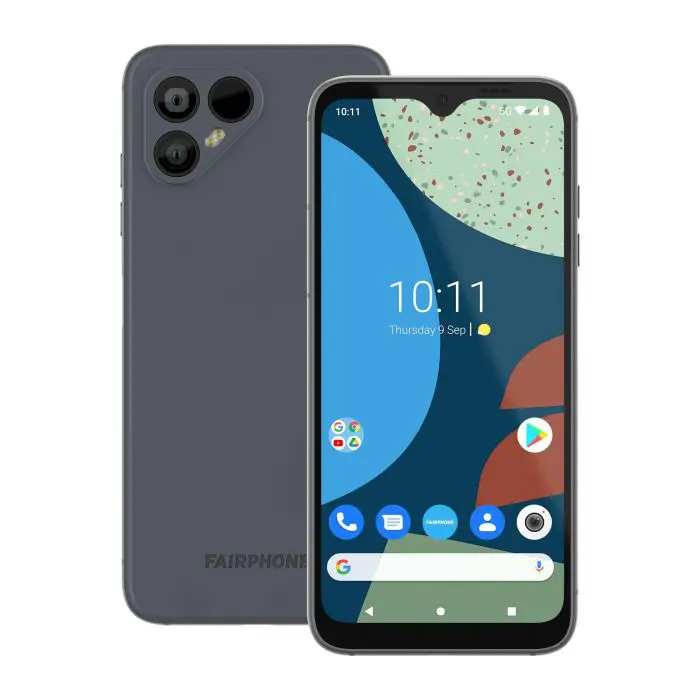 Fairphone 4 is yet another smartphone with modular hardware. You can easily replace the battery, display, and most of the other hardware with a screwdriver. No special tools or skills are needed. Nothing is glued together. What makes this phone a Linux phone, aside from its modularity, is the great support for postmarketOS. It's a real Linux phone distro (based on Alpine Linux). You'll have to reflash and install postmarketOS yourself, which is why it's in this section of our list. Once you install it, you're pretty much set. Fairphones are and have been actively supported by postmarketOS.
Fairphone 4 features:
5G
5-year warranty
Modular design
Fairphone 4 main specs:
Chipset: Qualcomm SM7225 Snapdragon 750G
CPU: Octa-core Kryo 570
GPU: Adreno 619
Display: 6.3 inch Full HD+, IPS, 1080×2340
Storage: 128GB/256GB
RAM: 6GB/8GB
Battery: 3905 mAh removable Li-ion battery
Rear camera: Dual 48MP rear cameras – F1.6 and 2.2 with HDR support
Front camera: 25MP selfie camera – F/2.2 with HDR support
Fairphone 4 price: $656.00 (€579.00). You'll get a €25 discount if you use our link.
Honorable mentions
We won't go into detail for each of these phones, but these Android phones have great compatibility with postmarketOS:
And the Android phones below have great compatibility with Ubuntu Touch:
What distro do Linux phones use?
This all depends on what Linux phone you're buying. They use various distros – some phones even have an option to choose a distro.
Linux phone distros include, but are not limited to:
Some of these are technically not Linux phone distros, but a FOSS alternative to Android with a more Linux-friendly approach (ex: mainline Linux kernel). We'll write a dedicated article to Linux phone distros, so subscribe and stay tuned.
Can any smartphone be turned into a Linux phone?
The short answer is: yes. The long answer is: depends. Some phones aren't tested and aren't supported by the Linux phone distros mentioned above. Your best bet is to check the OS list of supported devices and see if your phone is on there. If it is, then it means that your phone can be turned into a Linux phone. Choose the OS you want to use, and check their website/wiki for a list of supported devices. In most cases, your smartphone will be supported.
Why can't a Linux phone be used as a daily driver?
It can – but chances are, it won't be as good as your current daily driver. It all depends on how you use your smartphone and what you need it to do. App availability is pretty tough, even for desktop Linux distros. Mobile app compatibility for Linux is even harder to find. If you're installing a Linux distro on an Android phone, there may be some compatibility issues, some features not working correctly, etc. Sadly, Linux phones are still not as developed and as mainstream as we'd all want them to be.
What apps can you use on a Linux phone?
There are many compatible apps out there, instead of listing them all here, we'll refer you to this page. It's a list of 334+ compatible apps with Linux phones. That page also links out to other resources and apps lists.
Can you use Linux on a smartwatch?
Yes, you can! Check out AsteroidOS. Pine64 also have their own smartwatch – PineTime. We might dedicate a new article to Linux smartwatches.
Do you use a Linux phone? Leave a comment below
If you're using a Linux phone, leave a comment below. What phone are you using? What Linux phone distros have you tried? Where did you buy the phone? How long have you used it? What do (or don't) you like about the phone?